The Beggars' Biographies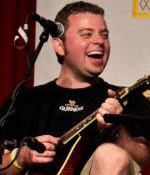 Jeff DesRosier (Vocals/Mandolin/Guitar)
Jeff grew up in Wethersfield, CT and has been listening to Celtic music since his earliest memories. Born into a family with a rich musical background, his musical skills were always encouraged by his parents, sister, and grandparents. Jeff has degrees from the Hartt School in Music Education and French horn performance; he currently teaches middle school band in Fairfield, Connecticut. Jeff performs exclusively on his C.F. Martin guitar and Eastman mandolin.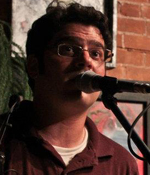 Christopher Vece (Vocals/Whistles)
Christopher grew up in North Haven, CT and is currently living in Middletown. Christopher did not come from a family of musical geniuses but one that always nurtured his love for music. He began playing trumpet in 4th grade and continued to do so through college. Along the way, many instruments were picked up and loved much more than the trumpet, including the penny whistle. Christopher has two degrees from the Hartt School in Music Education is is currently teaching music in Wallingford Public Schools. Christopher plays Burke tin whistles.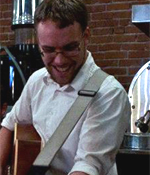 Greg Wilfrid (Vocals/Guitar/Banjo/Mandolin)
Greg currently lives in Wethersfield. Greg began taking piano lessons in kindergarten to follow in his sister's footsteps and eventually started studying jazz piano in middle school. While in high school, he taught himself guitar, bass, and drums, and currently holds a Bachelors and Masters of Music in Music Education from the Hartt School of Music. He teaches General Music, Choir, and Jazz Band at Toffolon Elementary in Plainville, CT, directs the Plainville Choral Society, and presents workshops at Music Education workshops at the collegiate, state, regional, and national levels. Greg plays a Breedlove acoustic guitar, a Vega tenor banjo, and whichever instruments Jeff lets him touch.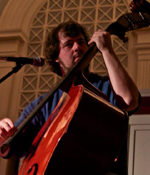 David Uhl (Vocals/Double Bass)
David was born and raised in Huntington, New York, and currently lives in Hamden, Connecticut. He holds a B.M. from the Hartt School of Music in Double Bass performance. He comes from a musical family, and was surrounded by music of all styles from an early age. He is a freelance bassist and teacher at many different schools and workshops throughout Connecticut. He plays a bass from Kolstein's in Baldwin, NY. David is thrilled to be playing with the Jolly Beggars, but does feel awkward writing about himself, and apologizes for how much that must come through in this short blurb!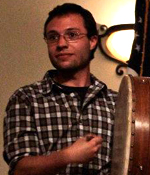 Matt Torcellini (Vocals/Percussion)
Matt is from Hamden, CT. He is a classically-trained percussionist with a B.M. in Music Education and Percussion Performance from The Hartt School in West Hartford, CT. He subs with local orchestras and freelances teaching and performing throughout Connecticut. His percussion teachers include Ben Toth, Ted Piltzecker, Rogerio Boccato, John Amira, Joe Galeota, Shane Shanahan, and Anthony DeQuattro. He plays a Bucks Bodhran from Bucks County, PA, and spoons by Mom's Salad Utensils Unlimited, Ltd. His favorite ice cream is Rocky Road (to Dublin). Also, he despises referring to himself in the third person.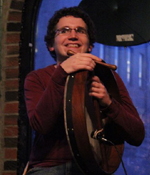 (Former member) Chris Jasinski (Vocals/Percussion)
Chris grew up in many different states and graduated from the University of Hartford with degrees in Percussion Performance and Acoustical Engineering. He played bodhran and spoons with the band from its beginning in October 2010 until his graduation in May 2012. He has performed at Hershey Park in Pennsylvania as a musician and gigs regularly in orchestras, wind ensembles, and pit bands. Chris completed his doctorate degree in Aeronautical Engineering at Notre Dame, then moved back to West Hartford and didn't tell any of the Jolly Beggars that he was back for like four months or something crazy like that.